Today my sister-in-laws threw a baby shower for me. I had such an incredible afternoon and left the shower feeling incredibly blessed. They did an amazing job decorating. Laura took some of the clothes that I had and used for the backdrop.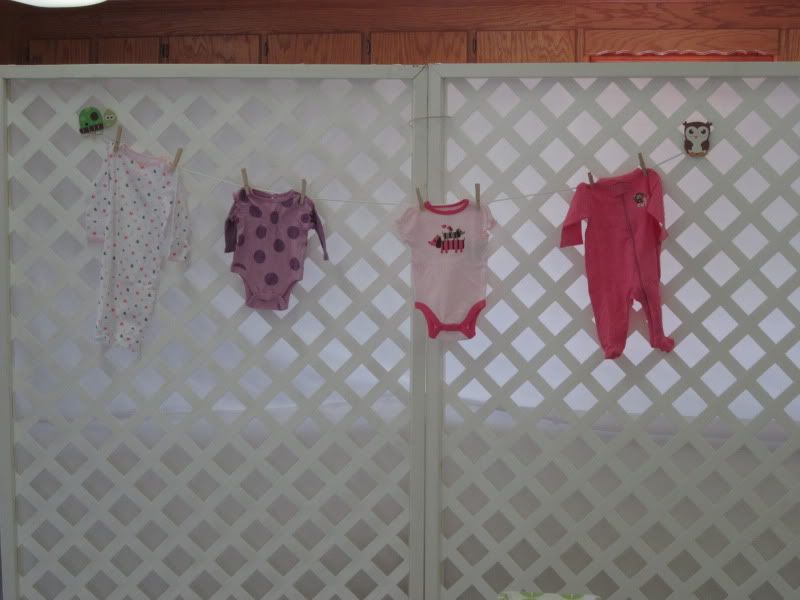 The table at the door had a sign in sheet, a signable keepsake frame, and some wooden cutouts for a Well Wishes Mobile I'm making for Baby Girl's room. I got the idea from Chana of Adventures in Fluff. She has detailed instruction on her blog about how to make the mobile as well as other cool baby things!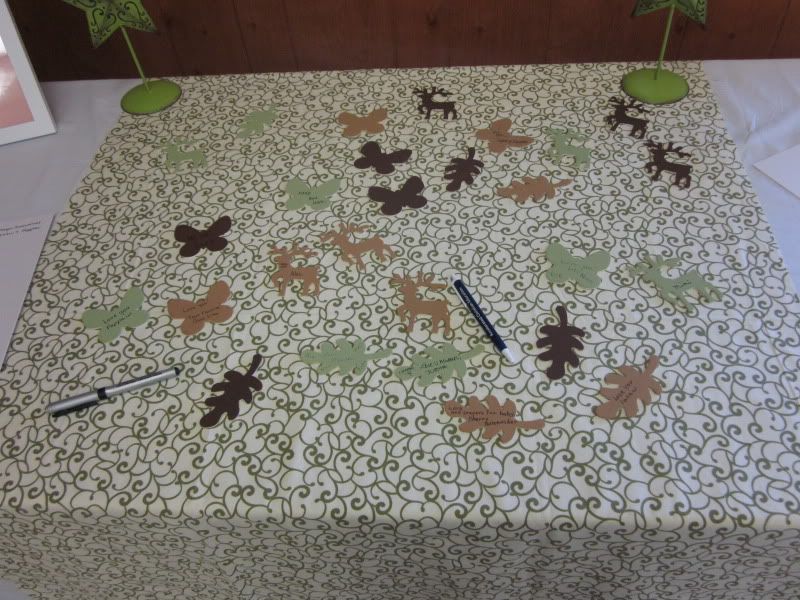 The cake was done my The Cupcake Gals. It was too cute! I sure hope that Baby Girl's feet are not that big!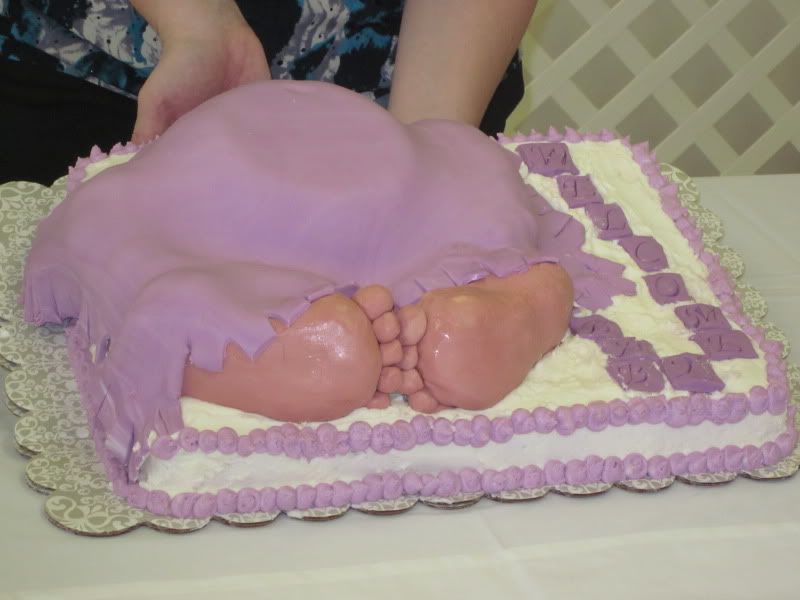 My dad made a cradle for Baby Girl. It's so pretty and I can't wait to have her sleeping in it! This is where she'll sleep for the first couple of months in our bedroom. That way we won't have to hike to the baby's room in the middle of the night for feedings!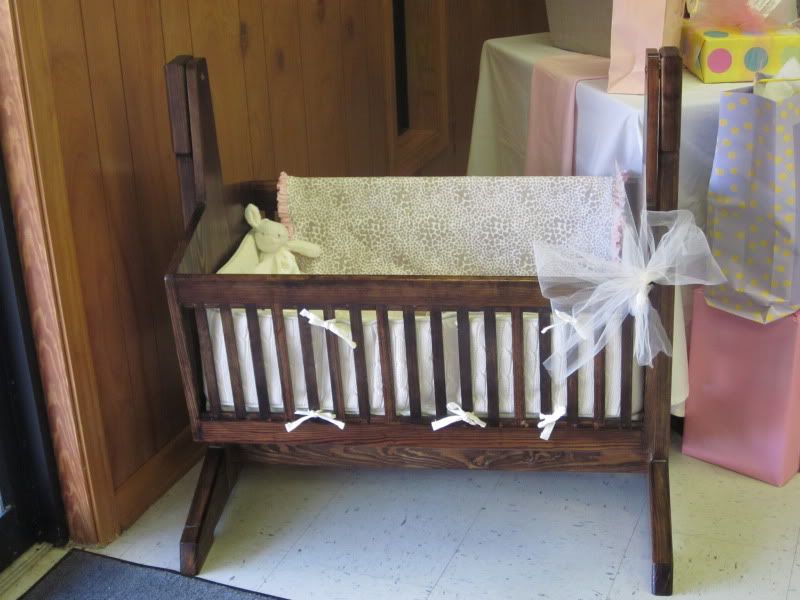 I got so many wonderful gifts. This baby is gonna be the best dressed baby ever!!! I'm so grateful to my sister-in-laws for planning such a wonderful afternoon for me and to all my friends and family for the beautiful baby things. I can't wait to get in her room tomorrow and start organizing and putting everything away!